In his powerful Indian law manifesto In the Courts of the Conqueror: The 10 Worst Indian Law Cases Ever Decided, accomplished lawyer and author Walter Echo-Hawk writes: "American law has often worked against Native Americans, legitimizing the appropriation of their property and the decline of their political, human, and cultural rights as indigenous peoples" (15). In truth, the United States Supreme Court and other federal and state court systems have historically had a largely destructive presence in the federal Indian law landscape. For example, under the Marshall Court, the rulings in Johnson v. M'Intosh and Cherokee Nation v. Georgia worked to undermine tribal sovereignty and deny Native Americans equal rights and protections under the law. More recently, the infamous Oliphant case stripped Native nations of their jurisdiction over non-Natives who commit crimes on tribal lands.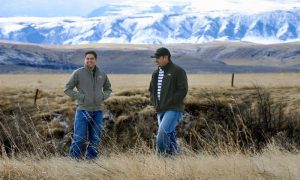 However, the Supreme Court's May 2019 decision on Herrera v. Wyoming has provided a positive glimpse into the future for Indigenous peoples across the United States. The case arose from tensions over hunting in Wyoming's Bighorn National Forest: the state charged Crow tribal member Clayvin Herrera after he exercised an 1868 federal treaty right to hunt elk during the off-season without a license. While the lower court decided that Wyoming's statehood as established in 1890 overruled the past treaty right—and therefore ruled against Herrera and the Crow Tribe—the Supreme Court overruled the lower court's opinion and decided that "the state could not successfully argue that statehood had ended the tribe's treaty right." Even further, the Court reinforced the belief that United States courts must interpret federal-tribal treaties in a way that prioritizes the historical understanding of Indigenous relationships with the environment and traditional lands.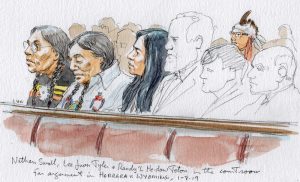 This strong defense of treaty rights by the Supreme Court illustrates a significant shift in the US government's stance on Native nations and peoples. Once delegating them to the role of "domestic dependent nations," judicial leaders have begun to promote tribal sovereignty and defend Native protections through cases like Herrera by upholding traditional rights to land and resources. Additionally, Justice Gorsuch's decision to join the liberal wing in siding against the state of Wyoming may signify an emerging field of commonality in an extremely polarized political and social climate.
Ultimately, this clear assertion of tribal rights by institutions that have historically held far different beliefs strengthens core ideas of federal Indian law and creates the opportunity to hold conversations on greater levels of sovereignty and protection for Indigenous peoples.
—
Meghanlata Gupta, Communications Coordinator | Meghanlata is a sophomore at Yale College majoring in Anthropology. As a member of the Sault Ste. Marie Tribe of Chippewa Indians, she is interested in wild bison reintroduction onto Indigenous lands and Native American health law and policy. In addition to working on communications with Ucross, Meghanlata is involved with the Association of Native Americans at Yale and the first-year pre-orientation program FOCUS on New Haven. See what Meghanlata has been up to.  |  Blog