Our research project with Vilicus Farms focuses on how farms and the supply chain can partner to mitigate risk for both parties, and how the supply chain can reorient itself to share  some of the risks that traditionally farms shoulder alone. The risks that the supply chain can particularly help shoulder include farms' financial risks from crop yield, price, and marketability uncertainty.
Vilicus farms is a 9,600 acre organic grain, pulse (edible legumes), and oilseed farm in the Northern Great Plains of Montana. For their crops, the typical supply chain consists of farms, middle men of aggregators and processors, and brands that sell to consumers through retailers.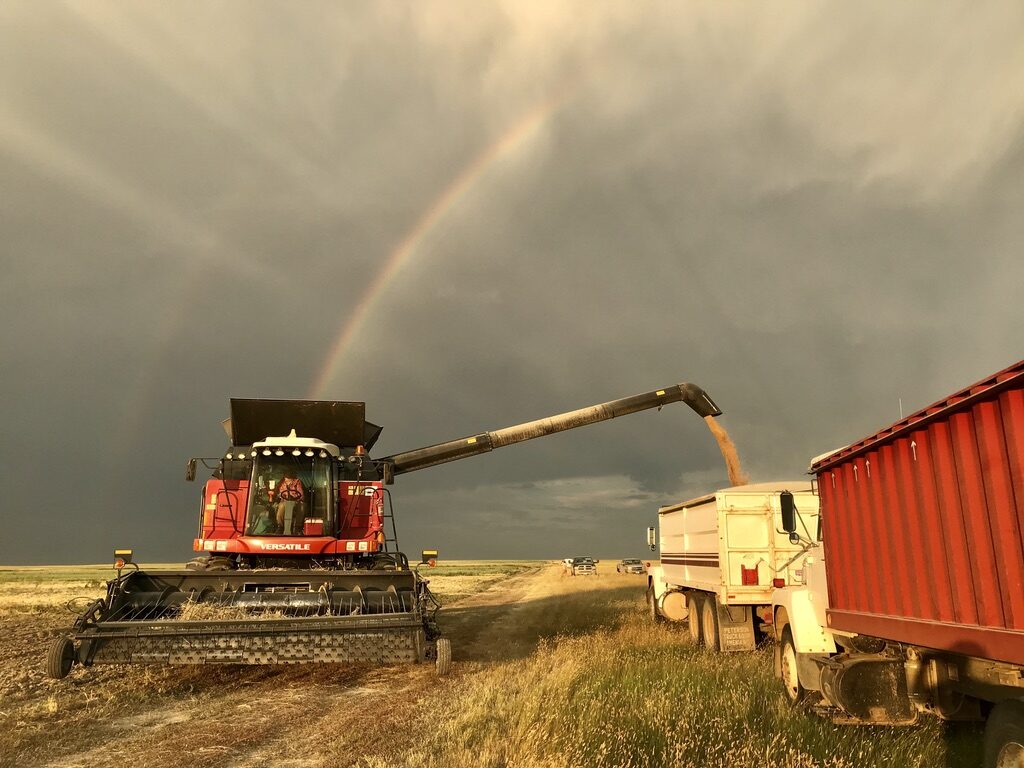 The media surrounding the regenerative agriculture movement has primarily focused on what the farmer must do to shift practices, while ignoring the supply chain's role. The typical farm does not simply decide to extract the most yield from the ground with little consideration of the long-term ecological, agronomic, and social impacts. This unfortunate outcome is the result of the current economic model played out in our entwined financial, agronomic, supply chain, and consumer systems.
Fortunately, some forward-thinking aggregators and brands are finding ways to support regenerative farms. Methods include buying more of a regenerative  farm's rotation (i.e. buying the crops that are important for a farms ecological and soil health but that typically are harder to market), engaging in longer contracts and relationships, supporting farms through the organic transition period by providing technical assistance and loans, and connecting farms with carbon offset markets. 
As we research more ways that the supply chain can mitigate farms' risk, we have to think critically about what factors enable and incentivize the supply chain to do so. While all parties have a role to play in rewriting the extractive paradigm, all parties can also quickly be outcompeted by others who operate more profitably within the existing paradigm.
For the supply chain to decide to take on more risk, two key factors must be present:
The supply chain must be financially rewarded. Consumers must pay more for the riskier products.
The supply chain must need to compete for farms' scarce products. If a buyer is in the market for a commodity like conventional grain, the buyer will face a plethora of sellers competing purely on price so the buyer will have no incentive to take on risk. Only for scarce products such as U.S. grown organic grain will buyers need to compete, either by offering farms premium prices or by agreeing to take on more risk.
Let's start with the first factor. For consumers to be willing to pay more for regenerative products, first brands must create a better product, such as one that is organic, ecologically supportive, more nutritious, etc. Next, brands must educate consumers and change their mental model. Brands must communicate why regenerative products are better for the environment and human health, such that customers value them more. 
Let's move on to the second factor. For the supply chain to be willing to take on more risk, farmers must either provide unique value to the supply chain or gain more market share. Farms can add value by giving buyers and brands what they want (e.g. consistent quality specs that meet a processor's needs, a scale that matches a buyer's needs, certifications that the brand can advertise, etc.). Equally important, farms must devise ways to have larger market share in order to avoid having their product become a replaceable commodity that only competes on price. Farms accomplish this by collectivizing via co-ops, entering a smaller pond (e.g., by gaining a certification such as organic, biodynamic, or Bee Better Certified), or even by having a good story that brands can market. 
As we continue to research case studies of farms and the supply chains working together to share risk more equitably, it is important that we keep in mind the underlying necessary market forces that enable and incentivize risk-sharing.
---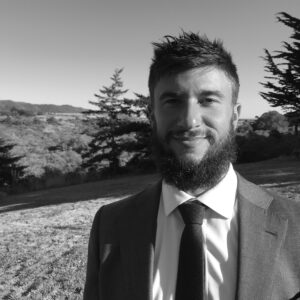 Tim Ibbotson-Sindelar, Western Resources Fellow |Tim Ibbotson-Sindelar is a joint Master of Environmental Management and MBA candidate at the Yale School of the Environment and the Yale School of Management. He is studying U.S. food and agricultural systems with the aim to shift the present paradigm to support the health of ecosystems and humans, and create financial incentives and stability for farmers to improve their land and local ecosystems. He holds a BA in economics from Haverford College. He previously worked as a financial litigation consultant, and more recently as a produce procurement analyst at an online grocer. See what Tim has been up to.  |  Blog