The Ucross High Plains Stewardship Initiative, or UHPSI, is science-based research program focused on land stewardship in the American West. At its core, UHPSI seeks to expand current rangeland management practices to further embrace our ever changing ecological, social, and political landscapes with strength and resiliency. UHPSI was formed through the vision of Wyoming entrepreneur Raymond Plank, who was galvanized by his personal experiences to use his local landscape as a demonstration site for cutting-edge stewardship practices. At the heart of our work is the Ucross Ranch, a 22,000 acre working cattle and sheep ranch in Clearmont, Wyoming. The Ranch serves as a living laboratory where a highly collaborative team of students and alumni from Yale University's School of Forestry and Environmental Studies focus their efforts. Under the Direction of Pinchot Professor of Forestry and Environmental Studies Chad Oliver, the team works closely with local land managers and stakeholders, including the Ucross Foundation, Apache Foundation, and suite of academic and political interests across the West.
The Ucross High Plains Stewardship Initiative maintains two offices. At Ucross, we call the Raymond Plank Creative Center (RPCC) home. This is where we spend the summer months, using the Center as a dynamic laboratory for designing research, processing samples, moderating project structure, and of course, analyzing data. When UHPSI team members are on site, the RPCC is often open to the public. At other times of year the Center is either open or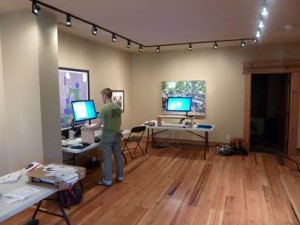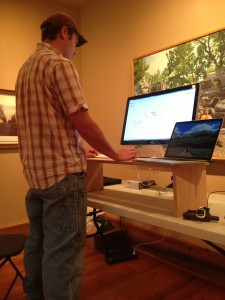 open by appointment. If you are interested in stopping by, please contact the Ucross Foundation to determine accessibility. When we aren't in Wyoming, UHPSI operates out of Dr. Chad Oliver's Landscape Management Laboratory at Yale University's Sage Hall in New Haven, CT. Here we maintain a computer-driven research space that provides a wide array of analytical tools that allow us to effectively and efficiently design projects, analyze data, and maintain connections across the country. Where much of our research is made possible through computer power, we can effectively pursue novel research programs from afar. However, once on site at Ucross, the vast majority of our time is spent in the field. Want to know more? Feel free to contact us with any questions you might have.