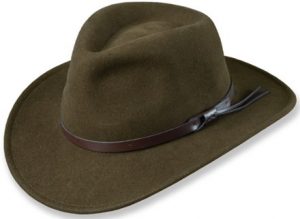 The Plank Award for Western Environmental Stewardship (PAWES) is given each year to an exceptional UHPSI student who values the boots-on-the-ground approach of Mr. Raymond Plank. Students awarded the PAWES have stood out for their devotion to working with western land managers to ensure the continued economic, cultural, and financial stewardship of lands in the High Plains and Rocky Mountain West.
In 2017, the award (in the form of a felt brimmed hat, but no pipe…) was handed to two students: Elizabeth Domenech and Lucyann Murray.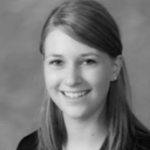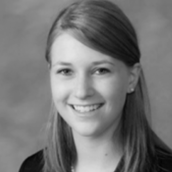 Elizabeth was deeply involved in Ucross work, ensuring the smooth operation of guest speakers and western visitors to Yale, who would come to share their stories and make connections with students interested in the West. In the second year of her Master's, Elizabeht dove into a project with the Tensleep Preserve in the southern Bighorn Mountains, working with managers Trey Davis and Josh Criswell on designing a monitoring plan for a major wildlife friendly fencing project. Upon graduating in 2017, Elizabeth has gone on to work for Ranch Advisory Partners in Bozeman, MT, where she continues to make a difference for dozens of ranchers and farmers looking to diversify their operations.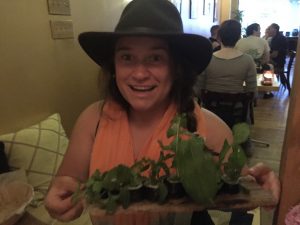 Lucyann spend the last two years of her joint MBA/MF degree working with the Ucross team and Douglas, WY rancher Shane Cross. Lucyann provided resources that assisted Shane and his family in adding a grass-finishing enterprise onto their ranching operations, allowing a higher-premium for this grass-finished beef. Lucyann built financial models and a set of management recommendations that she is working on publishing for other operations that might be interested in adding a new enterprise. Lucyann is currently working at Accenture in Denver, CO as a Management Consultant, specializing on natural resources.