Frequently Asked Questions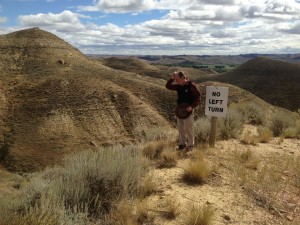 Here you'll find a wide variety of questions and answers related to UHPSI's work on the High Plains of the Western United States. If you are interested in our work but have lingering questions (or comments) that are not covered here or on the About page, feel free to share them with us through our Contact page.
Q1: What does UHPSI stand for?
A1: The Ucross High Plains Stewardship Initiative
Q2: How can I become involved?
A2: UHPSI's core is composed of staff, students, and alumni from the Yale School of Forestry and Environmental Studies. However, we work with a wide variety of scientists and stakeholders in sharing data, exchanging ideas, and thinking about how to better address challenges on the High Plains. A stakeholder is anyone with a stake in the landscapes we study — farmers, ranchers, business owners, naturalists, fishermen, natural resource managers, land owners, or just about anyone who cares. We value stakeholder input into our research programs and would love to hear from you. If you want to be involved in a bigger way, send us an email from our Contact page and tell us what you're thinking. We are always open to considering new ideas, interns, research partners, and citizen science projects.
Q3: Where is UHPSI located?
A3: During the summer months we are stationed in the Raymond Plank Creative Center (RPCC) at the intersections of highways 14 and 16 in Clearmont, Wyoming. We spend a large portion of our summer days actually tromping around in the field, but visit the RPCC most every day. During the rest of the year, with the exception of special trips, we spend our time working remotely from the Landscape Management Lab in New Haven, Connecticut.
Q4: Does UHPSI only work on the High Plains?
A4: The Ucross High Plains Stewardship Initiative is a specific research program focused on the High Plains, but members of UHPSI are involved with a wide variety of other research projects not tied to our work in the American West. For example, Chad Oliver's website highlights some of his past and present studies, and other members of the team have projects working with honeybees, mead production, mountain lions, coastal landscape resiliency, wildfire management, and sustainable agriculture.
More to come!