I've been living on the East Coast for over eight years now. When I meet someone new and tell them that I grew up in Arizona, they usually respond with a comment about the weather. "You must be used to this kind of heat!" they say. I know what they're imagining: a dry, sandy landscape dotted with cacti, a few saguaros reaching their arms skyward. But my hometown is Flagstaff, Arizona – a high-desert, mountain town sitting at around 7,000 feet above sea level, nestled beneath the San Francisco Peaks, and surrounded by the world's largest contiguous Ponderosa pine forest (Loomis, 2018).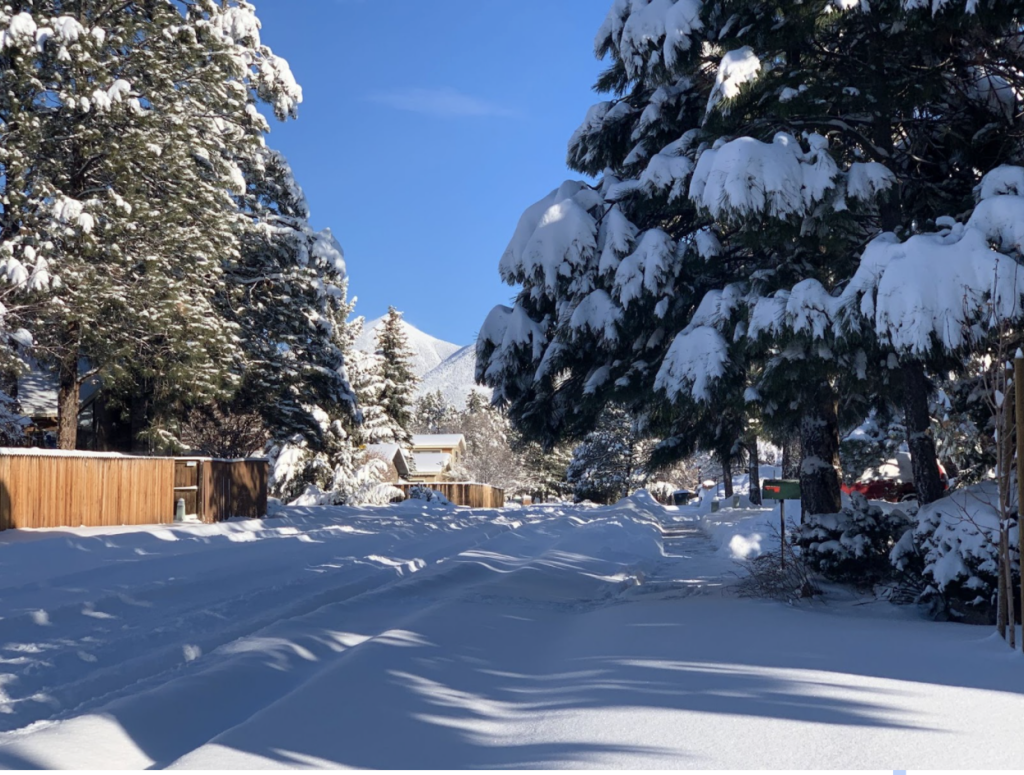 It's a college town and a tourist town, known for its proximity to the Grand Canyon. The combination of the landscape and the climate, with sun-drenched skies and an average annual snowfall of 100 inches, creates perfect conditions for year-round outdoor activities, including hiking, mountain biking, climbing, skiing, and more. In other words, it's a place ripe for rural gentrification.

Many western towns are seeing significant population growth as young, middle-class people relocate from metropolitan areas in search of a cheaper cost of living, access to the outdoors, and Western "authenticity" (Hines, 2007). This rapid in-migration, or "rural gentrification," has created challenges for western amenity towns. These include increased unemployment and income inequality, rising housing prices, impacts to natural resources, and cultural clashes between old and new residents (Hines, 2010; McLaughlin, 2021; Ulrich-Schad, 2018). With the COVID-19 pandemic and the rise of remote work, this trend has only intensified, giving these towns a new moniker: "Zoom towns" (Johanson, 2021; Thompson, 2021).

Flagstaff has been growing rapidly, with a 13.7% population increase between 2010 and 2019 (U.S. Census Bureau QuickFacts, n.d.). Rental costs and property values have soared, and in December 2020, the Flagstaff City Council declared a housing emergency, highlighting the lack of affordable housing in the city (Wheeler, 2021). Still, there is some public resistance to new housing developments. Concerns range from increased traffic to the height of new buildings and potential impact on community character (Skabelund, 2021).

Climate gentrification also plays a role. Flagstaff is ranked as the fifth-hottest second home market in the nation (Hottest Secondary Home Markets in the U.S. – 2021 Edition, 2021). As Flagstaff's mayor told The Guardian in 2018, 25% of the town's housing is second homes (Milman, 2018). Many of these part-time residents are climate refugees, fleeing the sweltering summer heat of central and southern Arizona. Residential communities are transformed into transitory spaces. It's a paradox: one-quarter of houses sit empty for months. At the same time, long-term residents are forced out of their homes by rising rental costs.

I still feel drawn back to the West. The sky, bluer-than-blue, the sun on my face, the mountains on the horizon–it makes me feel at home. I want to move closer to my family, but I'm also drawn by the same factors that appeal to many rural gentrifiers – open space, access to the outdoors, and a strong sense of community. This desire is part of a nationwide phenomenon creating hotspots of social, economic, and climate justice. If I move out West, am I moving back home or just contributing to the problem? Perhaps both. But if I do move back West, I hope to do so intentionally. I'll be armed with knowledge of the problem, aware of my positionality, and ready to listen and advocate for a just, sustainable future for my new community.

---
Works Cited
Hines, J. D. (2007). The persistent frontier & the rural gentrification of the Rocky Mountain West. Journal of the West, 46, 63–73.
Hines, J. D. (2010). Rural Gentrification as Permanent Tourism: The Creation of the 'New' West Archipelago as Postindustrial Cultural Space. Environment and Planning D-Society & Space – ENVIRON PLAN D-SOC SPACE, 28, 509–525. https://doi.org/10.1068/d3309
Hottest Secondary Home Markets in the U.S. – 2021 Edition. (2021, March 2). SmartAsset. https://smartasset.com/mortgage/hottest-secondary-home-markets-2021
Johanson, M. (2021, June 8). The "Zoom towns" luring remote workers to rural enclaves. https://www.bbc.com/worklife/article/20210604-the-zoom-towns-luring-remote-workers-to-rural-enclaves
Loomis, B. (2018). Arizona's forests are being ravaged by climate change. How much can we save? The Arizona Republic. https://www.azcentral.com/in-depth/news/local/arizona-environment/2018/08/01/climate-change-wildfires-frantic-fight-save-arizona-forests/609566002/
McLaughlin, K. (2021, August 26). Who can afford to live in the American west when locals can't? The Guardian. https://www.theguardian.com/society/2021/aug/26/american-west-income-inequality
Milman, O. (2018, September 25). Climate gentrification: The rich can afford to move – what about the poor? The Guardian. https://www.theguardian.com/environment/2018/sep/25/climate-gentrification-phoenix-flagstaff-miami-rich-poor
Skabelund, A. (2021, October 18). "Yes in my backyard," voices supporting housing grow during public comments. Arizona Daily Sun. https://azdailysun.com/news/local/yes-in-my-backyard-voices-supporting-housing-grow-during-public-comments/article_3faa0f93-86fb-578b-accf-c0e9785bb53c.html
Thompson, J. (2021, January 1). How the Zoom boom is changing the West. High Country News. https://www.hcn.org/issues/53.1/infographic-how-the-zoom-boom-is-changing-the-west
Ulrich-Schad, J. D. (2018). "We Didn't Move Here to Move to Aspen": Community Making and Community Development In an Emerging Rural Amenity Destination. 25.
U.S. Census Bureau QuickFacts: Flagstaff city, Arizona. (n.d.). Retrieved November 26, 2021, from https://www.census.gov/quickfacts/fact/table/flagstaffcityarizona/HSG860219#HSG860219
Wheeler, B. (2021, June 12). An early look at Flagstaff's 10-year plan to address housing emergency. Arizona Daily Sun. https://azdailysun.com/news/local/govt-and-politics/an-early-look-at-flagstaffs-10-year-plan-to-address-housing-emergency/article_d1d88fa5-2526-5c14-bd2f-53d577811c3e.html

---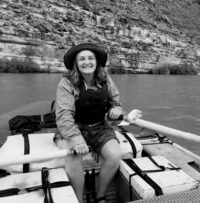 Molly Ryan, Research Assistant | Molly Ryan is a Master of Environmental Management candidate at the Yale School of the Environment specializing in ecosystem management and conservation. She grew up in Flagstaff, Arizona, where she originally became interested in the intersection between people and natural places. Through her degree, Molly hopes to better understand the social aspects of conservation and land management, with a particular emphasis on stewardship behavior, environmental communication, and equity. Prior to YSE, Molly received her B.A. in Environmental Studies and Geography at Dartmouth College and worked as an analyst in the private sector conducting visitor use management research for the National Park Service. See what Molly has been up to. | Blog