The two communities are not close, at least not geographically. From Alamosa County, the largest city in the San Luis Valley, Crowley County's namesake town lies some 150 miles to the southeast. La Veta Pass, the route of the old Denver Rio Grande Railroad, offers east-west access through the magnificent Sangre de Cristo mountains, whose spine of jagged peaks consistently reach upwards of 14,000 feet. Eventually Highway 60 intersects with Interstate 25, a backbone of sorts to Colorado's burgeoning Front Range cities and suburbs.
Despite the distance between them, the San Luis Valley and Crowley County are similar in that they are rooted in a common agricultural heritage. Families have been farming and ranching the land for generations, both at one point harvesting crops like sugar beets and still to this day raising livestock like cattle. Each is also located in dry climates, receiving between 11 and 12 inches of rain per year, meaning that agriculture is made possible only through a patchwork of diversion projects from their respective river basins (the Rio Grande for the San Luis Valley and the Arkansas for Crowley County). Like elsewhere in the American Southwest, both effectively made the desert bloom, at least for some time.
In the 1970s, the Crowley Land and Development Company began paying above-market prices to buy up both farms and their associated water rights. By 1972, the company had bought up more than two-thirds of agricultural water in Crowley County, acquiring the necessary claims for the company to start earning returns from its investments. As the company prepared to start transporting water to nearby Front Range cities, one journalist described it as "an unthinkable proposal for families who'd never considered their water a bankable resource." After a lengthy legal battle, Colorado water court ruled in 1974 that water could change uses from agricultural to municipal uses, both of which are considered beneficial by the state. By the end of the century, 95% of water rights in Crowley County were sold to Pueblo, Pueblo West, Colorado Springs, and Aurora. The reservoirs that once supplied water to farms and ranches now store additional supplies for these increasingly populous – and thirsty – Front Range cities.
Western water law is predicated on the notion that water is legally understood as separate from the land. A river could run through your yard and, without a decree from the water court, you have absolutely no right to use it. The same reservoirs and canals that once fueled Crowley County farms and ranches are still there, but it doesn't belong to anyone here anymore. By the 1990s, the vast majority of Crowley County water rights in the Arkansas River basin had been sold to growing cities of Colorado Springs, Pueblo, and Pueblo West. Without water to grow crops and raise livestock, the region underwent an exodus of agriculture, and with it, the people and their way of life disappeared, too.
A few weeks ago, I went to see the infamous Crowley County for myself. I first stopped by the Heritage Center, a local museum in the town of Crowley, where I learned about the rise and fall of the region's farming and ranching industry, starting with the hydrological infrastructure that first made it possible and, by the same stroke, the legal and physical mechanisms that transformed agricultural water into municipal. I then drove to Ordway, the county seat, where I had a much-needed iced coffee as temperatures rose in the mid-90s on the Eastern Plains. In Sugar City, I saw the National Sugar Manufacturing Factory, once the smallest independent sugar producer in the United States before going under in 1967. On an informational sign alongside Highway 96, I learned that Sugar City was once home to three hotels, a dance hall where bands played on Saturday nights, and five general stores that allegedly competed for customers. It's hard to imagine much of anything like that happening anymore, the remains of an old prairie boomtown consisting of a marijuana dispensary and a cash-only cafe.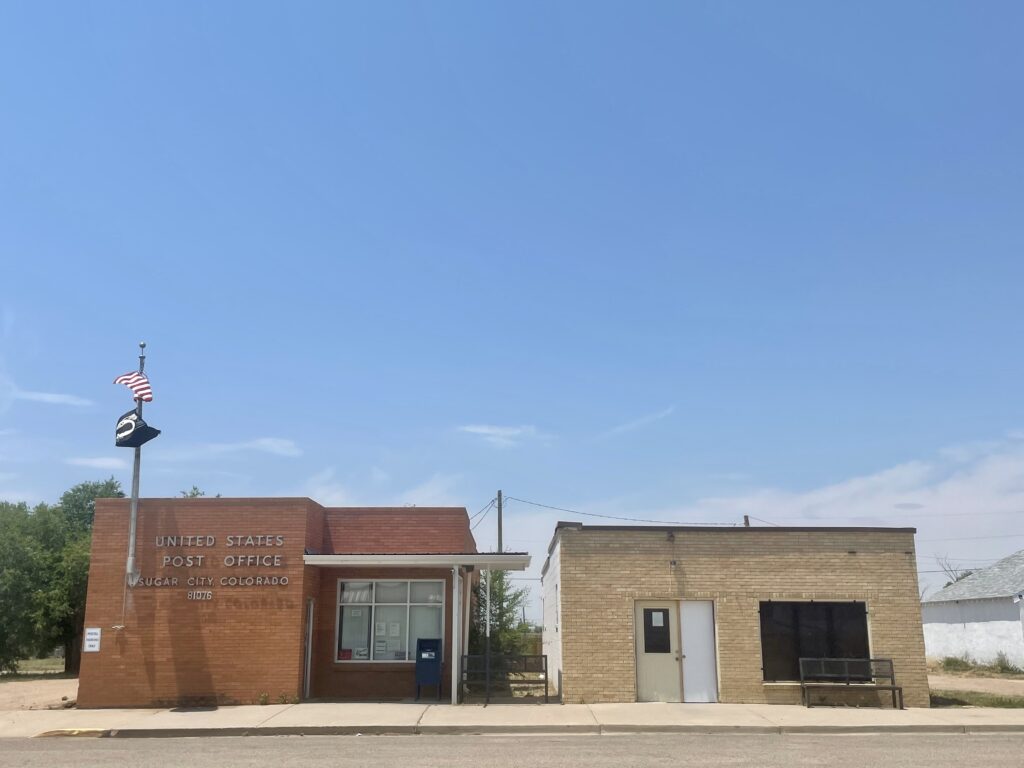 What happened in Crowley County is colloquially known as "buy and dry" in which cities and suburbs acquire additional water supplies from farms and ranches. And, in many ways, it's the story of the American Southwest. Los Angeles arguably would never have become the metropolis it is today without the transfer – some call theft – of water rights from producers in the nearby Owens Valley. Time and time again, rural communities have exported water, largely at their own expense, to sustain the water needs out of rapidly developing suburban and urban areas. In the San Luis Valley, home to some of the oldest legal rights in western water, residents know all too well how increasingly valuable their water is — and just how much outside interests will pay for it.
Renewable Water Resources is the most recent proposal to export water from agricultural uses in the San Luis Valley to an undisclosed entity in metro Denver's Douglas County. The 2018 project comes on the heels of a half dozen others, all of which have been met with local opposition from wide-ranging water users. Due to sustained community organizing and a successful legal campaign reaching both the state and local levels, no water is currently exported out of the San Luis Valley, and most people here want to keep it that way.
The Protect San Luis Valley Water coalition was formed by the Rio Grande Water Conservancy District in response to this latest water export scheme. Through social media, newsletters, fact sheets, and blog posts, the group highlights the many different but connected ways in which water is tied to the ecology, culture, and way of life in the high desert of southern Colorado. With over 60 member organizations, Protect San Luis Valley Water represents the many different stakeholders interested in keeping water on working lands, in natural environments, and in rural communities that have been built around stewarding their already limited water supplies.
The 2013 Colorado Water Plan, issued by then Governor John Hickenlooper, discourages the "buy and dry" approach to managing increased water demand. Instead, it promotes the development of alternative methods to addressing water supply needs, such as expanding water conservation programs and improving existing storage infrastructure. Speculation of water resources is against Colorado water law, meaning that the water right holder cannot hold onto the resource for future use and must instead put the water to an approved beneficial use.
As individuals and companies across the Southwest attempt various mechanisms to divert water away from agricultural uses, lawmakers have sought to strengthen Colorado's anti-speculation doctrine. Senate Bill 20-048, passed unanimously in the Colorado Senate and signed into law by Governor Jared Polis this past March, created the Anti-Speculation Law Work Group, composed of 18 members tasked with studying the strengths and weaknesses of the existing legal framework. The group's findings and any recommendations are slated to be published in August 2021.
Until then, many in the San Luis Valley are preparing for the possibility of another fight in Colorado water court against Renewable Water Resources. And they don't have to look far to know the risks of selling out.
---
Colorado Water Plan: https://cwcb.colorado.gov/read-plan
Kuta, Sarah. (2018, November). "Anti-speculation working group digs in, as concern over profiteering continues." Water Education Colorado. Retrieved from: https://www.watereducationcolorado.org/fresh-water-news/anti-speculation-working-group-digs-in-as-concern-over-profiteering-continues/
Morandi, Larry. (2020, February). "New bills on water speculation, land use and instream flows advance at Colorado Capitol." Water Education Colorado. Retrieved from: https://www.watereducationcolorado.org/fresh-water-news/new-bills-on-water-speculation-land-use-and-instream-flows-advance-at-colorado-capitol/
Protect San Luis Valley Water: https://www.protectsanluisvalleywater.com/
Renewable Water Resources: https://renewablewaterresources.com/
Sanchez, Robert. (2014, November). "High and Dry." 5280. Retrieved from: https://www.5280.com/crowley/
---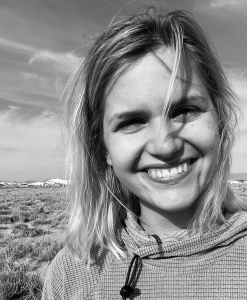 Cloe Dickson, Western Resource Fellow|Cloe is a Master of Environmental Science candidate at the Yale School of the Environment. She earned her BA in Environmental Studies and Ecology and Evolutionary Biology at the University of Colorado Boulder in 2019. She is broadly interested in water politics of the North American Southwest, with a specific focus on rural-to-urban water transport throughout the region. As a Western Resources Fellow, her independently-led research looks at the ongoing efforts to keep water on working lands in rural Colorado's San Luis Valley, which will consist of interviews with farmers, ranchers, and community members who have been fighting against water export to the urban and suburban Front Range for decades. Prior to graduate school, she served in AmeriCorps as a Youth Development Coordinator at Alpine Achievers Initiative, where she supported students in southern Colorado schools. In her free time, you can find her somewhere outside, ideally bagging another 4,000-foot peak in New England, where she grew up. Blog