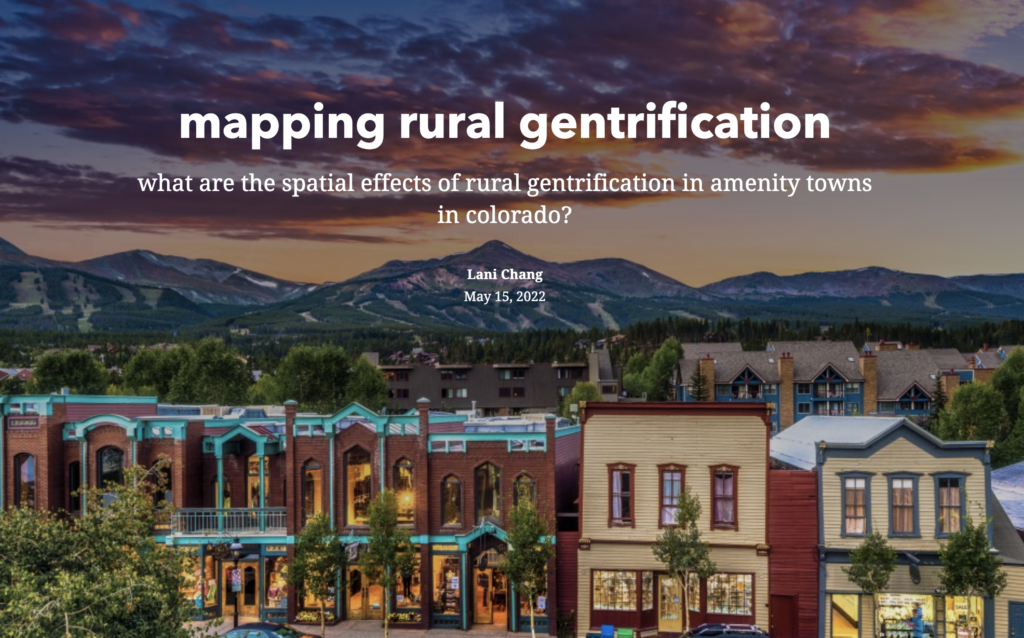 CLICK HERE TO VIEW LANI'S STORYMAP
Rural gentrification is increasingly recognized as a significant problem for Western amenity towns in the U.S. as a result of rapid in-migration fueled by the desire for closer access to these amenities, expanded telework from the pandemic, and broader nation-wide socioeconomic trends. Corresponding social, economic, and political impacts include rising housing prices, forced out-migration of the middle class, crowding and associated impacts to natural resources, socio-economic inequality, and cultural classes between old and new residents.
Wanting to understand how these impacts occurred spatially, I decided to use GIS to better visualize and communicate the impacts of rural gentrification. Focusing on ski towns along the I-70 corridor in Colorado, I used county and municipal-level housing and population data to track changes over 10-15 year periods. This was a start in mapping the impacts, but this project demonstrates the potential to show spatial correlations of rural gentrification, as well as a need for more research and data to fully understand and address the issue.
---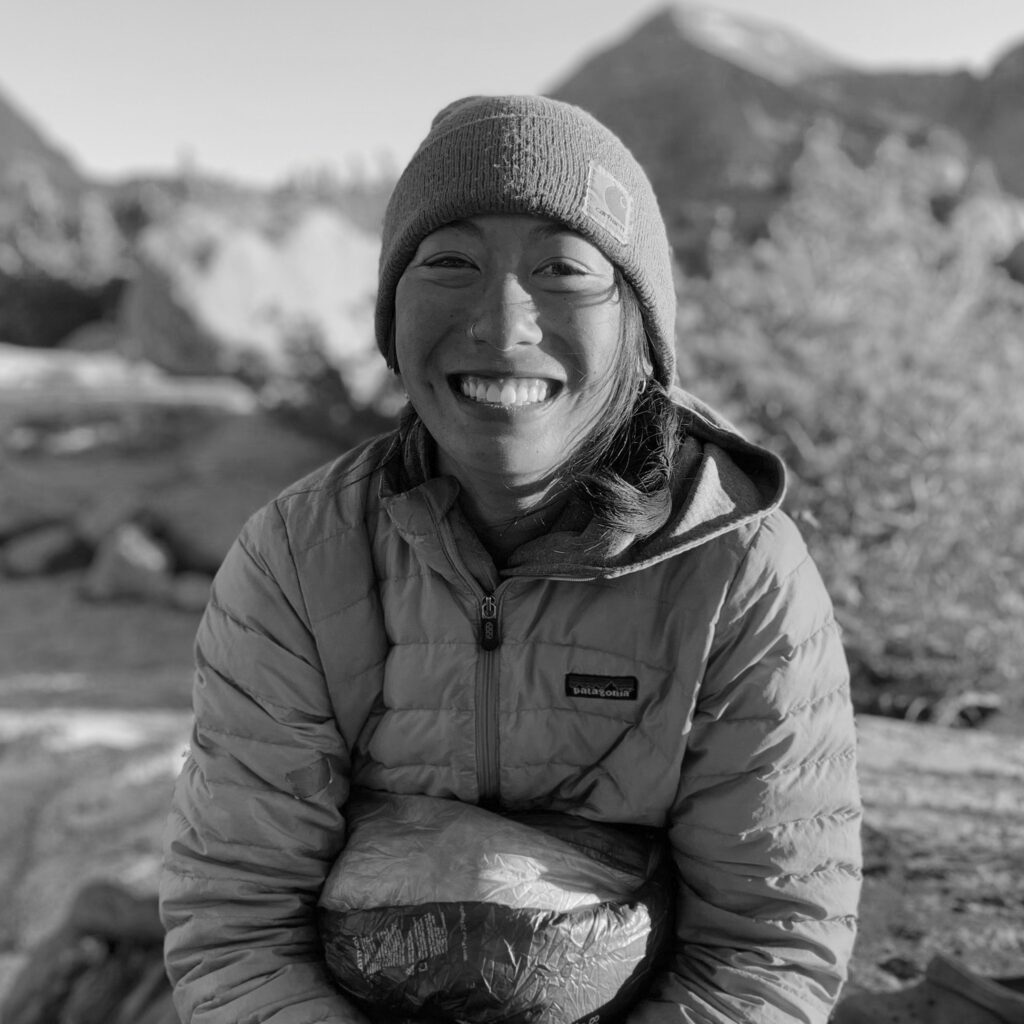 Lani Chang, Research Assistant|Lani Chang is a Master of Environmental Management candidate at the Yale School of the Environment focusing on water and public land issues in the American West. In particular, she interested in understanding how to better integrate stakeholder engagement, local/indigenous knowledge, and creative science communication to achieve more equitable and sustainable outcomes. Having grown up in California and attended Colorado College for her BA, her interests have been heavily influenced through her time living, working, and recreating all over the West. See what Lani has been up to.  |  Blog