Margot Buckelew and Abbey Warner, 2020 Western Resources Fellows with UHPSI at YSE, contributed to western conservation efforts this summer by lending their skills and support to two Colorado-based conservation organizations. Margot's field research experience and ability to think critically allowed her to support a research team and analyze in-stream flow water rights for the Rocky Mountain Biological Laboratory. Abbey, a Conservation Fellow at Colorado Open Lands, worked collaboratively to assist a team in establishing conservation easements to address water management objectives, an effort Abbey is passionate about. Although these two students began their summers working solo for separate organizations, by the end of the summer the two nonprofit organizations had announced their collaboration on a conservation easement protecting the townsite of Gothic, Colorado.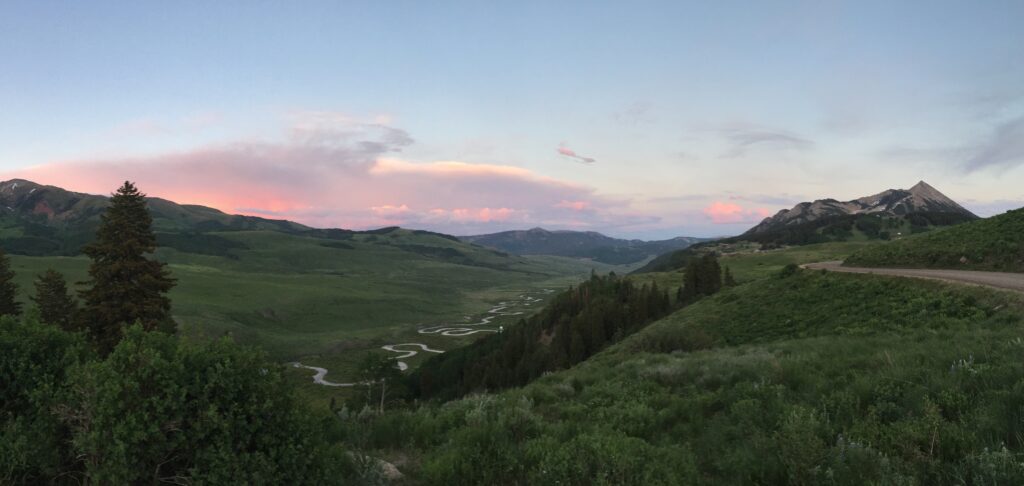 Five hours southwest of Denver, the tourist town of Crested Butte is filled with funky local shops and colorful shotgun houses. The local residents ride painted bikes around the town and every summer there is an influx of eager hikers, mountain bikers and wildflower enthusiasts. Urbanites are drawn to Gunnison County in the winter too, with world class skiing on Mt. Crested Butte. Much of the East River Valley is within the Gunnison National Forest or is owned privately by large ranching families. As a result, development pressure in the region is high and private land has high economic value.
Past all the colorful houses and the hubbub at the ski resort, the road turns to dirt and winds along the side of the valley. Since 1928, this road has led to a biological research station – the Rocky Mountain Biological Laboratory (RMBL). Today, RMBL is an internationally-renowned field research center that preserves and provides access to current and historical data about local ecosystems.

Before it was a research station, however, this particular plot of private land was a mining camp. After the silver boom in the area died down, the town – named Gothic after the mountain that looms sharply overhead – was abandoned. In the 1920s, John C. Johnson, RMBL's founder, wanted to start an independent high-elevation research station and he selected this site due to its proximity to the town and to pristine alpine ecosystems. Since then, more than 9,000 researchers from around the world have spent summers living in Gothic and researching everything from bee pollination to social groups of ground squirrels to insects that live in the streams.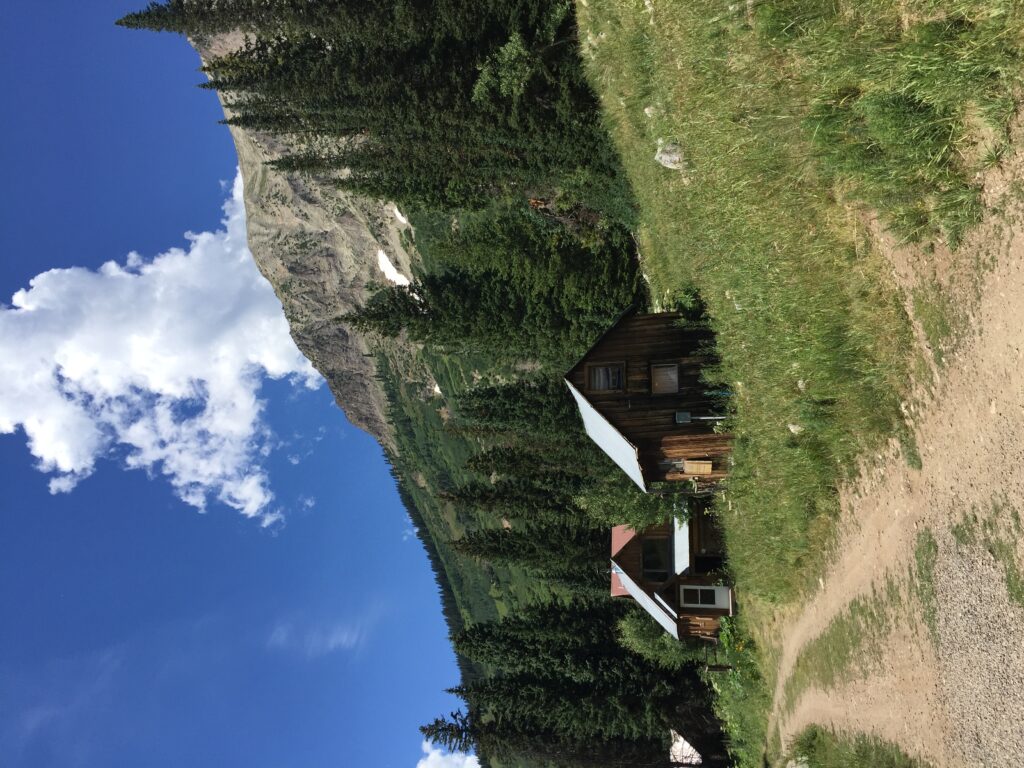 As early as the 1990s, the people of Gunnison County recognized the importance of land conservation and voted to create the Gunnison Valley Land Preservation Fund. The Fund uses a portion of the county sales tax revenue to support private and public land conservation projects in the region. This measure works to counter development pressures and continues to keep land in the valley open space
Land conservation in this area has also been important in the decades since. Innovative funding mechanisms and creative approaches have allowed nearly 50 percent of ranchlands and much of the remaining private land in Gunnison County to be protected. RMBL has existed for almost a century, but its longevity does not necessarily ensure that it will remain a research station forever. This is why the leadership at RMBL, including director Ian Billick, began the process of conserving the Gothic townsite by placing it under a conservation easement.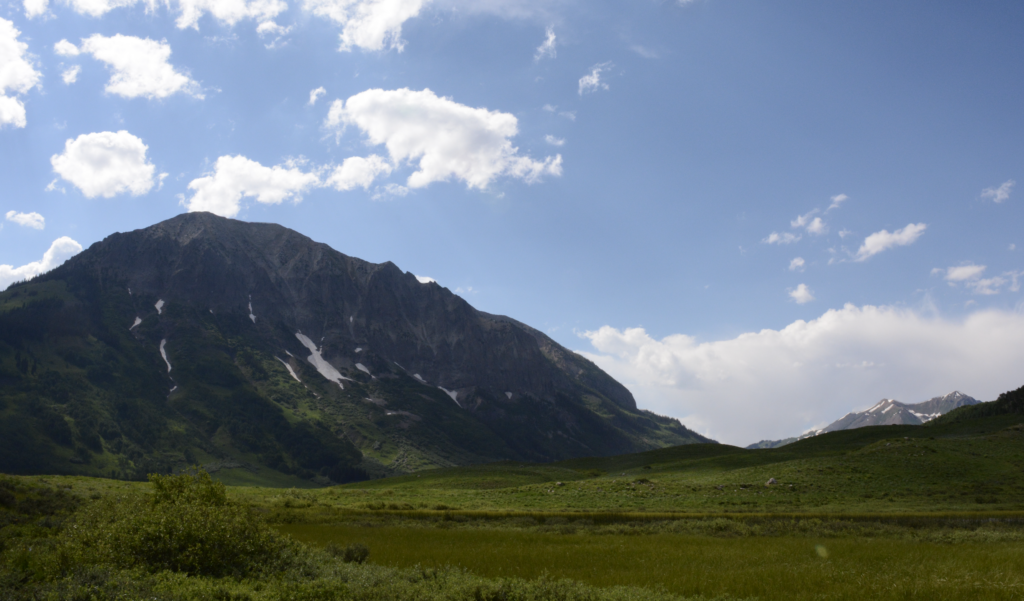 The Land Trust Alliance defines conservation easements as "voluntary legal agreement[s] between a landowner and a land trust or government agency that permanently limits uses of the land in order to protect its conservation values." These conservation values can include scenic beauty, recreation, wildlife habitat, water quality protection, and agricultural and ranchland preservation. When private lands are conserved, the public sees benefits that fall under these categories.
In the state of Colorado, 60% of the land is privately owned but only 2% of that is currently protected with a conservation easement. Land trusts, such as Colorado Open Lands (COL), work with private landowners who want to ensure that land uses such as farming, ranching, recreation, and hunting can continue and to prevent future building, subdivision, and other changes which would degrade natural aspects of the land. Since 1981, COL has led the permanent protection of more than 500,000 acres of open space in Colorado.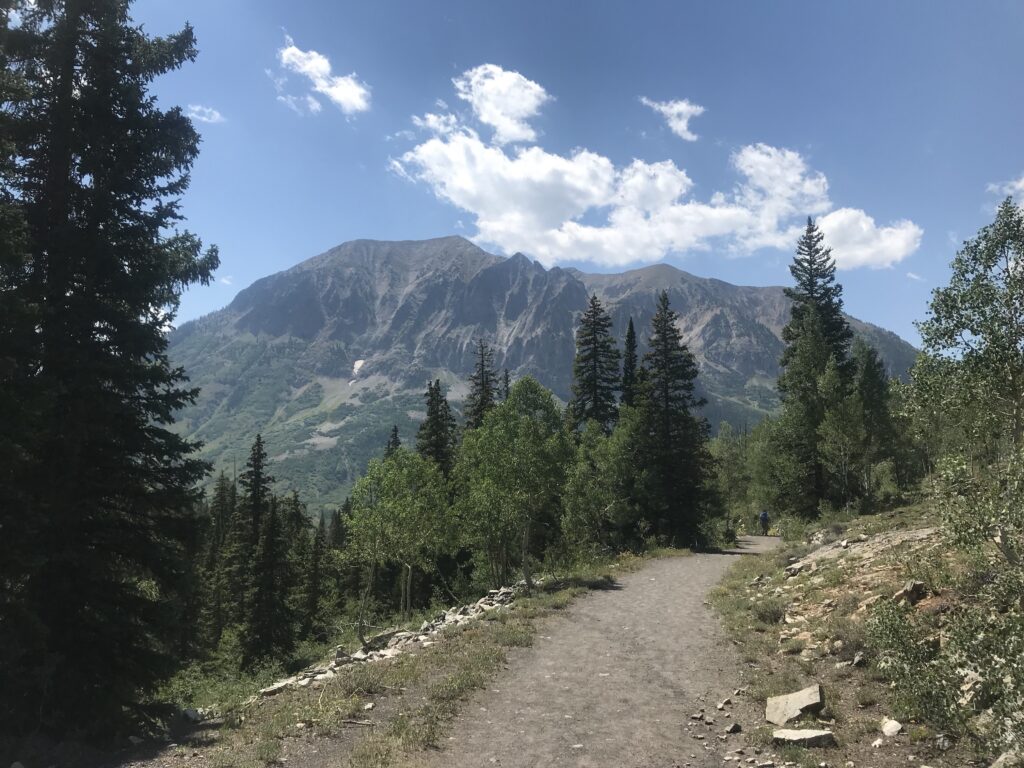 This summer, after a years-long collaborative process, RMBL and COL announced the completion of the 270-acre Gothic easement. Compared to easements on working ranches or farms, the Gothic easement is nontraditional in that it prioritizes research and education. It was designed expressly to support the conservation values of scientific research, public education, and recreational access. The easement also reinforces the commitment that RMBL has toward land conservation in Gunnison County, where land conservation has been and will continue to be a priority and an asset to the community.
Alongside continuing to protect the conservation values of private lands in the region, the next step for local organizations like RMBL is to focus on land management that reflects the diverse priorities of the users, including recreation access and sustainable ranching practices. RMBL has been working with stakeholders in the area to think about recreation needs such as restroom facilities, educational materials, and invasive plant management, and with the ranching community to support seasonal cattle grazing throughout the valley. The success of land managers and other stakeholders in Gunnison County will depend on novel and creative approaches that support the unique needs and protections of this valley into the future. Partnerships like that of RMBL and COL can support these innovative approaches and help to prioritize the needs of all land users in a way that will last long into the future.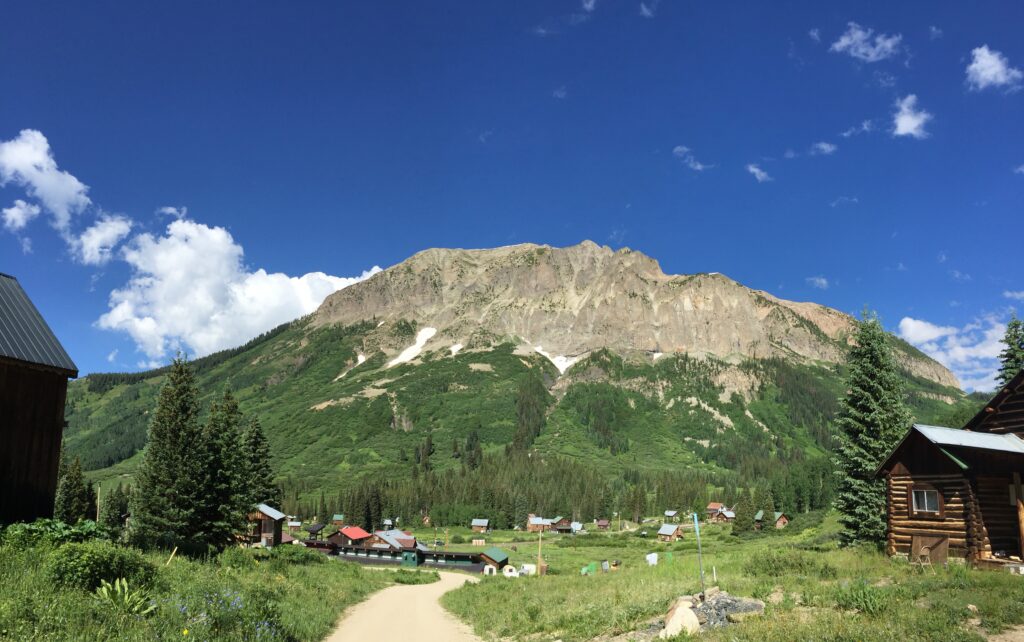 ---
Margot Buckelew, Western Resources Fellow and Research Assistant | Margot is a Master's of Environmental Management candidate focusing on water resources. She is interested in studying urban water quantity planning and policy development while at Yale. Before graduate school, Margot became inspired by the western landscape while spending time in Colorado working on mayflies, and working on steel head research in Washington. See what Margot has been up to. | Blog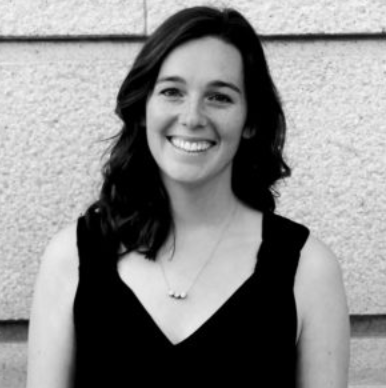 Abbey Warner, Western Resources Fellow and Research Assistant |Abbey Warner is a Master of Environmental Management candidate at the Yale School of the Environment. Her current studies and prior work experience in the nonprofit and agricultural sectors center around natural resource and land management to promote the multiple benefits of water provision, climate mitigation and adaptation, ecosystem health, and equitable development within communities. Abbey holds a Bachelor of Science degree in Conservation and Resource Studies from the University of California, Berkeley. See what Abbey has been up to. | Blog