Our team worked with The Nature Conservancy Wyoming to research the feasibility of a creative approach to grassland conservation in the Thunder Basin region of Wyoming. The approach is called "grassbanking" and it brings together ranchers and conservation organizations to enhance environmental performance and ranching livelihoods by offering access to discounted grazing leases in exchange for conservation practices on local ranches. Our research assessed environmental, economic, and social aspects of this concept to determine if this is a feasible and effective conservation intervention. Our research and consultation with experts resulted in a report which summarizes our findings and present actionable recommendations for TNC and their partners in the region.
Collaborator
The Nature Conservancy -Wyoming | Website
---
Report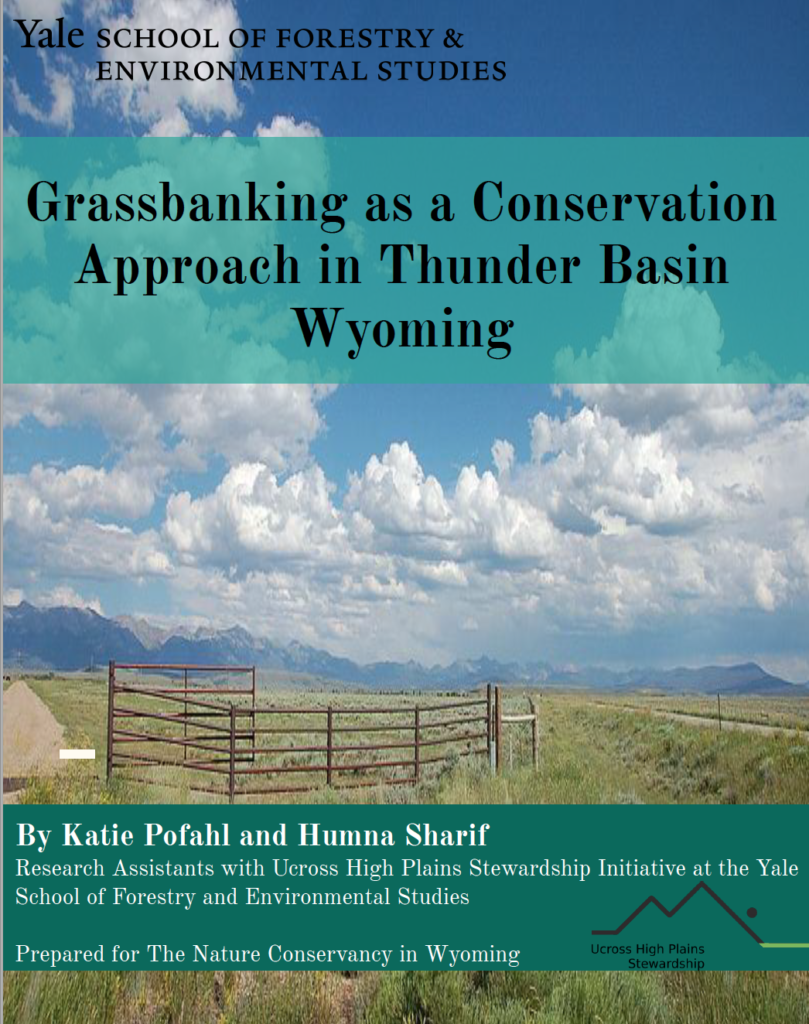 Student research assistants authored a report for TNC – Wyoming which is located here. This report paired with the interactive rubric they developed will assist western conservation organizations assess grassbank feasibility.
Interactive Rubric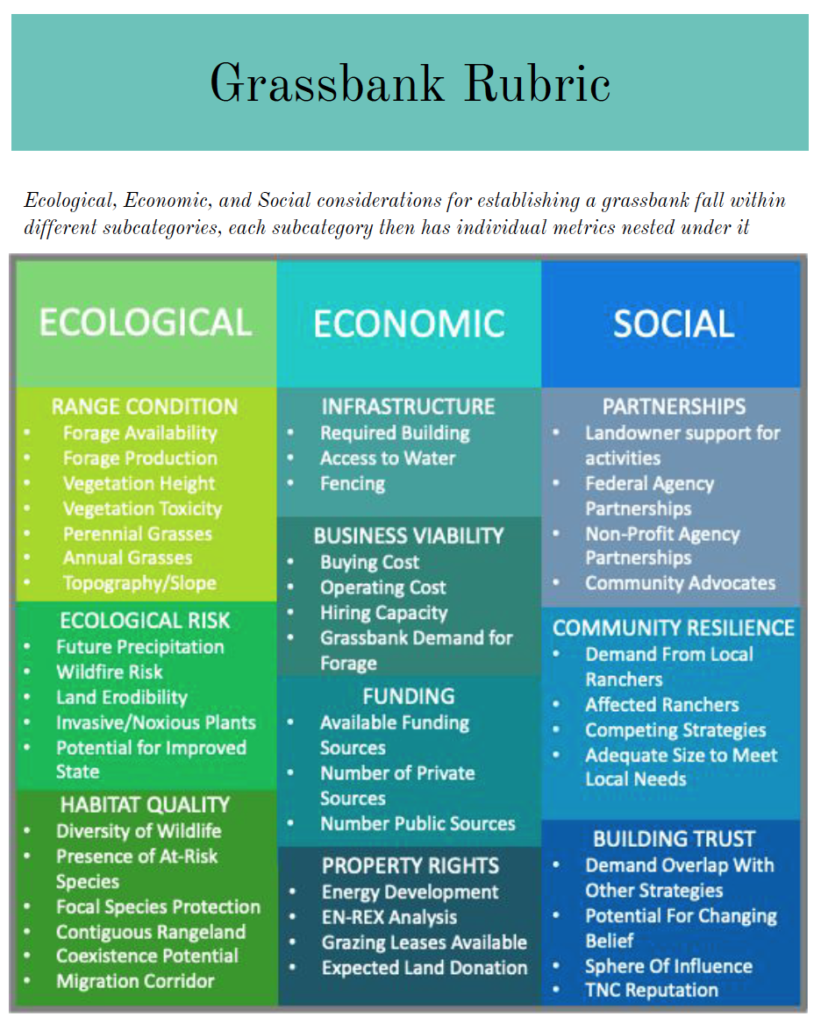 Our team developed an interactive tool to allow managers to begin to assess if a grassbank is feasible in their area. The tool takes into consideration 44 metrics related to ecology, economics, and social considerations.
For more information, please also visit the Thunder Basin Grassland Prairie Ecosystem Association's website.
---
Student Researchers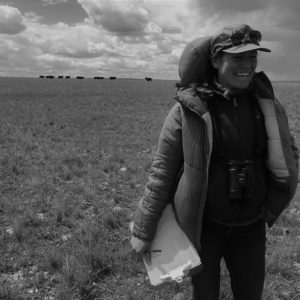 Katie Pofahl, Research Assistant and Land Management Field Practicum Participant | Katie is a Master of Environmental Management candidate at the Yale School of Forestry and Environmental Studies specializing in land conservation and business strategy. She grew up in America's dairyland and learned the importance of working landscapes and sustainable rural livelihoods. Now focused on the wild and arid landscapes of the West, Katie works to create lasting conservation solutions for resilient landscapes and communities. She has restored habitat with farm-working families in the strawberry fields and ranches of California and she developed market-based incentives for fishing communities along the coast. At F&ES Katie works with the Center for Business and the Environment at Yale to educate land conservation practitioners about cutting-edge financial strategies. She also works with the Ucross High Plains Stewardship Initiative to assess best practices in grassland restoration for ranch lands in the Northern Great Plains. See what Katie has been up to. | Blog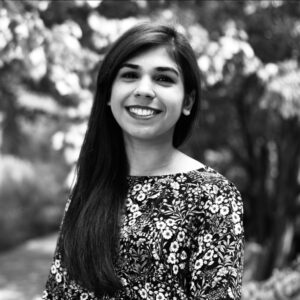 Humna Sharif, Research Assistant |Humna Sharif is a Master of Environmental Management Candidate at Yale F&ES and is focusing on water resource science and management, and environmental policy analysis during her time at Yale. She graduated from University of Virginia in 2018 with a degree in Environmental Sciences and worked at the National Fish and Wildlife Foundation (NFWF) in Washington D.C. Her portfolio included NFWF's programs in the Western U.S. including the Northern Great Plains, Northern Rockies, and Sagebrush Landscapes among others. She is interested in exploring the interconnectedness of freshwater systems with land, and how we can address issues of water quantity/quality through ecosystems management practices, and policy changes. See what Humna has been up to. | Blog